Shooters News for the Minn Area - July 6, 2015
*Give it a try. Shoot a "Full Bore" match
Next weekend
Highpower
This weekends Highpower matches offer the Prone shooter a chance to shoot a mid to long range match with some 'International' flavour. Shooters (both F-class and Sling class) participating in the Mn."Full Bore" State Championships this Friday, July 10th, at

Gopher Rifle and Revolver Club

will be firing 20 shot strings for fire for record from 3 distances - 600 yds, 900yds, and 1000yds. This this is pretty much standard for a long range prone match, but in this 'full bore' match style both shooters on the line for each target are in firing position and shoot alternate shots, and then score for each other as they go along. In international shooting circles this is called shooting "two to a mound". Each shooter must fire his/her shot within 45 seconds of recording their firing partner's score.
This twist of having to pair-fire and then make a new wind call for yourself before firing every shot makes every shooter pay way more attention to the wind. You can't shoot fast and chase the spotter. I'm looking forward to this match. I think shooting "two to a mound" makes for a fun time.
With Friday's 'Full Bore' Championship out of the way, the Minn State Long Range Championship will be the featured competition at GRRC on Saturday, and Sunday, July 11,12.
Saturday's match is all 1000 yd shooting -- three 20 shot matches with sighters. Sling shooters, can use "any" sights in the first match, but it's "Iron sights" only for the last two matches. A 20 shot team match rounds out the day.
On Sunday, a 'Palma' match is featured and that gives all the competitiors a chance to shoot that easy target at the 800 yd line and then then test their skills a little farther out at the 900 and 1000 yd line for the other two 15 shot matches of the day. Click here for match bulletin and entry info
Service Rifle shooters are not left out this weekend. The Oakdale Gun Club, east of St. Paul a few miles near Lake Elmo, will be hosting another one of their summer series of CMP games matches. Match director Tom O'Mara has this scheduled as a late afternoon match and that format was very popular last month as more and more service rifle shooters are giving the Oakdale matches a try. CMP course of fire B will be used. Have fun!
Click here for match bulletin
300 Meter international
There will be a 300 m international match at the Mpls. Rifle Club on July 13th

"
Register yourself at http://edfpages.com/mgfc/match.php. Read the instructions. Pay attention as you fill in the boxes and make selections from the drop down lists. There is room for only 14 shooters per relay so advance registration is important. The box at the top of the list shows the number of shooters for each relay." Brian Shiffman
Last Weekend
Service Rifle match at Eau Claire
July 4th, No news
Notes:
From:
Steve Knutson
I'm reaching out for your help to help get the word out on the upcoming CMP games in late August at Harris,Mn
The current preregistration numbers are very low at this time. I did offer the explanation that here in the mid-west most ranges rarely fill up so most folks just don't feel the need to preregister. The problem is in this case is they really need to know how many personal to bring and how much stuff to bring up in the CMP mobile store.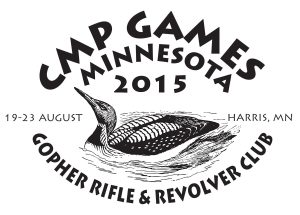 So if you could please get the link posted on your club web page and in your blogs and ask people to please get signed up today to insure that they bring the correct amount of people and goodies in the mobile store!
And as a reminder, even if you don't shoot over the course any more, you can also shoot the rimfire sporter event or try out the pistol events!
Please help get the word out today and ask every one to do there part in supporting the CMP games and get signed up today.
Click Here for more info
Thanks for all your help!
From:

James Milville
Hello everyone,
It is getting close to our July (18th, 19th) matches --only about 2 weeks away. As most of you know we will not be having the Pig Roast again this year because of scheduling conflicts with Camp Perry.
That brings up another subject, preregistration. I will be leaving for Camp Perry on the weekend of July 11th, so I will need all preregistration in before that. Ron and my wife will be running the match and I need to have everything set up for them before I leave. Paying the day of the match would be fine too.
I have attached a match bulletin and have fun shooting.
Thanks, James M.
ECNRC High Power Match Director Click here for match buletin
Two Weeks Out
July 18 - Mid Range at Eau Claire - Click here for match program
July 19 - Over the course at Eau Claire
- Click here for match program
That's All Folks!
Hawkeye